About us
SecuriThings is redefining the way organizations manage and secure IoT devices at scale. The Enterprise platform provides real-time security and operational efficiency to improve system availability, organizational compliance, and cyber protection while reducing costs and streamlining future planning.
Who we are
Founded by leading security and IoT experts, SecuriThings empowers Operations & IT professionals to automate the operational management of IoT devices at scale, while also ensuring full compliance and security within their organization. 
Why we're here
Our mission is to empower Operations & IT teams, to automate and manage IoT devices at scale in one consolidated view, while also ensuring real time security and operational efficiency within the organization. 
Living up to Our Values
Ravid Manor
VP HR & Operations
Over the last few months, we have been collaborating on codifying the values that drive us both in and out of the workplace, concluding in a full-day offsite. Here's what we came up with: #WinAsATeam #ThinkBeyond #LeadAsExperts #DeliverResults #MakeItFun In the coming months, SecuriThings employees across departments will be sharing their stories about how these values are found in our day-to-day. Follow the journey at SecuriThings. If you're interested in learning more about the process of how we did it, feel free to DM me.
#CompanyCulture #Values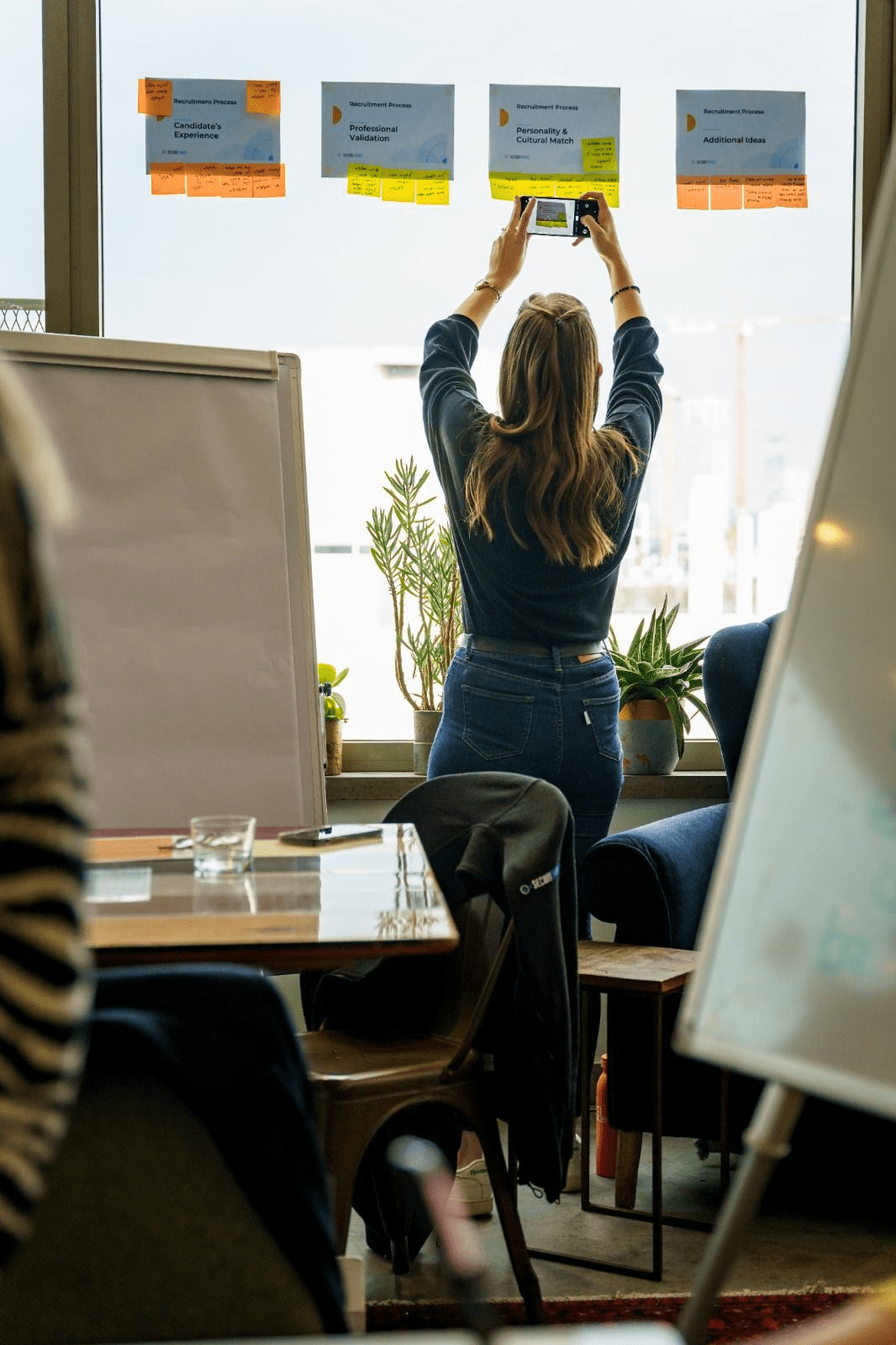 Brad Norris
SVP Global Sales & Channels
Last month, SecuriThings' entire US team convened at our Israeli headquarters in Tel Aviv to participate in a week of brainstorming sessions, intensive trainings, and much more. Having this opportunity to collaborate with our global team was an impactful experience that brought about countless insights across departments. While remote working allows us to connect with one another virtually from across the globe, coming together face-to-face in Israel truly allowed us to make the most out of each moment of our week.
This is what happens when we come together and #WinAsATeam.
Ido Jaffe
VP Customer Success
We did it! The SecuriThings customer success team completed our fastest deployment ever, in a record breaking 5 minutes (the previous record was ~25 minutes). Delivering the best results is an integral part of our work and I want to give a huge shoutout to the amazing customer success team, Sagi Sigler , David Gordon , Rinat Vinitski , and Leo Desiatnik , for providing the groundwork to carry out such monumental achievements for the company. Excited to break our next record together! 💪🏼
#DeliverResults #IoTOps
Itay Sperling
Embedded Engineer
About 10 years ago, I started building my own IoT devices for everyday tasks (alarm clocks, temperature sensors, etc.). One of my favorite (and most useful) inventions came about during the corona era when I needed a way to let my wife know that I was on a work call. Sure, shouting "I'm in a meeting!" from our home office did the trick, but I knew there was a better way. So, I built a traffic light and put it near the door so that she was always updated on my availability. Today, I'm working at SecuriThings a company dedicated to the operational management of IoT devices. I'm so grateful to be in an environment that is so relevant to my interests and to be surrounded by experts in the field who take their passions and transform them into innovative business solutions.
#ThinkBeyond
Amanda Melendez
US HR & Operations Manager
As the US HR & Business Operations Manager, one of my goals is to make sure that we, as a global company, find effective and creative ways to connect our team no matter how many miles (or kilometers) we are from eachother. Fast forward to... our bi-monthly colleague coffee chats! Every other month, employees across departments have a dedicated half-hour to connect with another employee over some virtual coffee in order to get to know eachother and strengthen the sense of belonging ☕. It's so important to develop not only professional but personal relationships both across departments and countries. I love how we at SecuriThings always find ways to both
#WinAsATeam and #MakeItFun!
Mike Brant
Channel Success Manager
Being a Channel Success Manager for a category creator brings multi-faceted job fulfillment. It goes beyond the satisfaction and great feeling of making a sale. It's about providing value with a service and a product that meets a specific market need. It's knowing that you're playing an active part in introducing something new and vital for an industry. And one of the most meaningful aspects of the job is getting positive feedback, seeing the reaction of a customer or partner to a product that is going to provide exceptional value and ROI. That's how we lead as experts, and I'm proud to be one of the people who help make it happen.
#LeadAsExperts #DeliverResults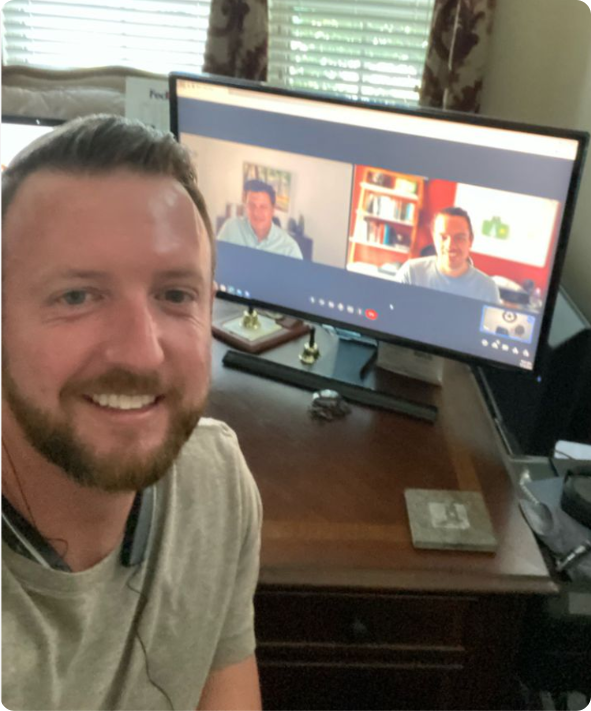 Dani Topolianski
Team Lead Data Infrastructure Engineer
When I first interviewed at SecuriThings, there were only two employees in the company. I knew I was making a very brave decision by joining… Maybe even too brave... Today, 6 years later(!), I am amazed to see how much we've grown. In the end, it's all about the people who are moving the company forward, who believe in the product, and who constantly want to enrich themselves with new knowledge everyday. And most importantly, it's all about the people who make you want to come into the office because when you do, you know you'll #WinAsATeam
#WinAsATeam
Maor Sternfels
Backend Engineer
Recently, I got to witness the birth of a new product feature from scratch before my very eyes. Along the way, I got a good look at what makes SecuriThings thrive as a team – from understanding our customers' needs to putting the finishing touches on the UI. The chain went as follows: David Gordon from the Customer Success team collected the customer needs and passed them along to Gil Negrin our Product Manager. Those needs were then taken into consideration and the product was adapted accordingly, before being sent to the R&D department to be tightened up. That's when my team started our regular development process. Good communication with Amir Eldor and Yaniv Doitch from the Dashboard team made constant review and problem-solving as easy as they come. None of this process would have been possible without perfect teamwork. Every team member knew exactly what they had to do, every request was answered promptly, and every task was completed with a smile. It's fun to work like this.
#WinAsATeam and #DeliverResults
Noya Wintraube
Talent Acquisition Specialist
Let's talk about it. As of December 2021, women made up only 20 percent of the workforce in the high-tech industry. I started working at SecuriThings a few months ago and it has easily been one of the best decisions I've ever made. I knew that there were less women in the industry and I was prepared to see that fact reflected in my new place of work. So on my first day, I was pretty surprised to find that 40% of the company / senior management is made up of women. Now that I'm a talent acquisition specialist, I understand that building a diverse team doesn't happen by accident. It has to be recognized, prioritized, and actively pursued. Our team is genuinely dedicated to creating space for events that empower each other, such as the event for women in the tech industry we hosted last quarter. Additionally, we make a huge effort to create a community centered around enriching each other, sharing our challenges and experiences, and supporting one another. And I can confidently say that this community not only exists here, but it's thriving. Actively making room for female empowerment isn't something that happens over night. As you can see in the picture below, it's an active process that needs to be emphasized in all aspects of both the recruitment process and the daily lives of all our employees. My hope is that this post sparks a conversation and inspires companies to help our industry move towards the right direction.
#WinAsATeam #ThinkBeyond

Daytona Barker
Senior Director of Sales Development
At this point in my career, I've been part of many organizations- some that are only 30-40 people and just starting out, others that are several thousand employees in a well-defined category. All have the same goal though, and that's to grow and better serve their customers. To do that, having the right team is crucial, and if I've learned anything, it's that the orgs that can #DeliverResults while getting things done that succeed. Recently, I had the privilege of working from our Tel aviv office for a few days. Not only was it the only 2 days I've been in an office in over a year, it was the most productive 2 days I've had in an office..ever. Being able to meet and brainstorm with my team, determine processes, and drive results in just two days was amazing. But the thing that truly confirmed, for me, that I'd joined the right organization was that not only does this team work both harder and smarter than most teams, they know how to #WinAsATeam. At the end of my second day in office, it would've been easy for everyone to just head home exhausted from mentally taxing days, but we everyone was genuinely excited to hang out and spend more time together-I know how rare that is. The women of the office got together for a Girl's Night and it's never been more clear to me- I'm exactly where I'm supposed to be. Thank you for such a warm welcome to the team, SecuriThings, and may we continue to get things done and #MakeItFun!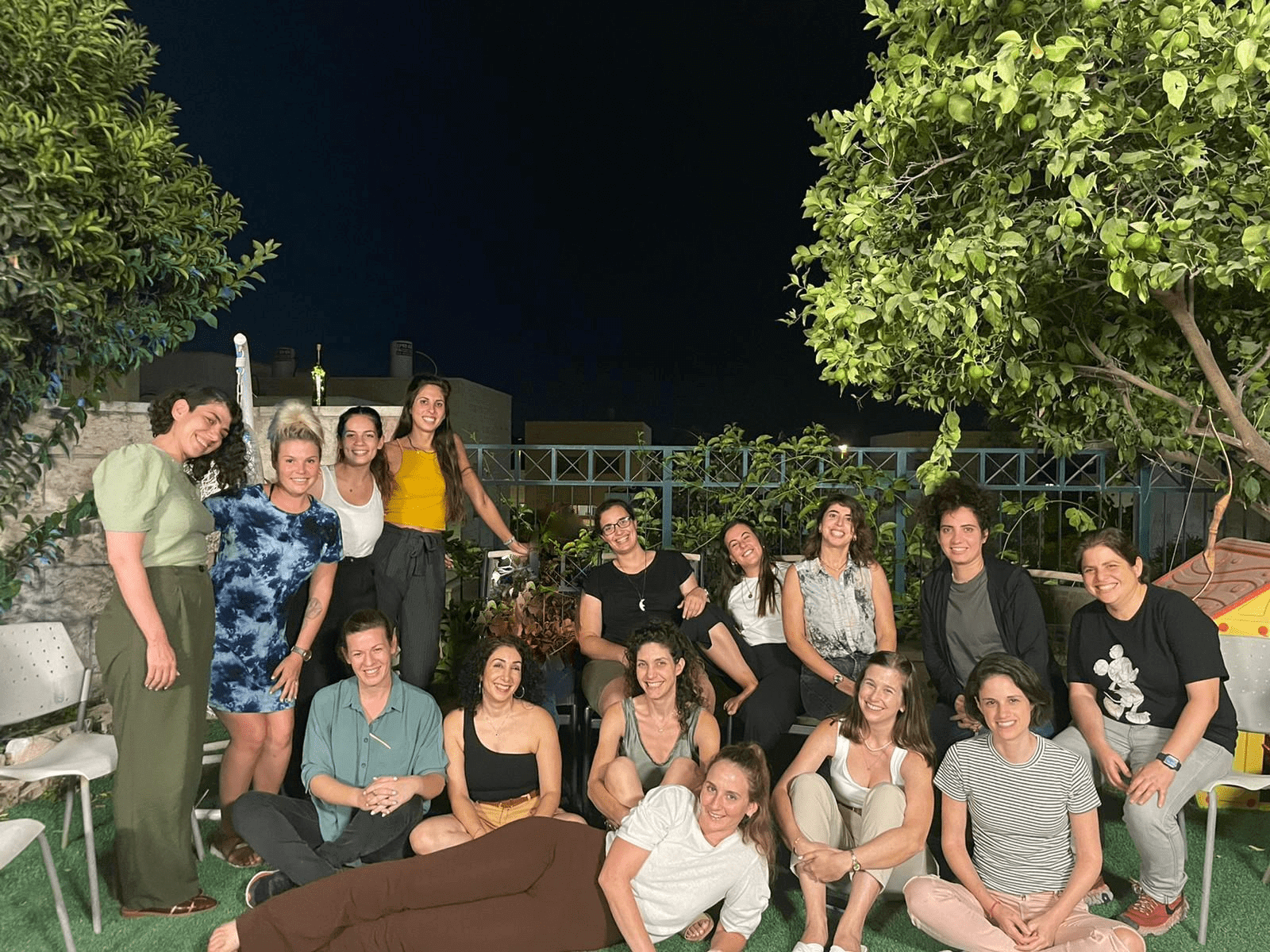 Oleg Belkovskiy
Data Scientist
As part of my responsibilities as a Data Scientist at SecuriThings I was tasked with finding a solution for a complex customer-facing problem. The company wanted to differentiate between major and minor issues in order to reduce the number of alerts customers receive when their physical security device malfunctions. I realised that if we could define the reason for each malfunction, we could help our customers stay focused on the root cause of broad problems (like inaccessible gateway, or recording server that got stuck), and avoid overwhelming them with each device alert individually. What's the approach for solving such a problem? Well, I searched for the solution among various theoretical fields - graph theory, clustering and combinatorics. The latter provided me with a Set Cover algorithm that gave (after adaptation and tuning) a robust solution that met the requirements throughout the tests. This task allowed me to see the whole picture and lead the solution through all the stages - domain study, choosing and tuning the solution algorithm, production-ready implementation, and ultimately, integration into the company's product. Once deployed, it was amazing to see my feature running smoothly in production and making sense out of real-world data. I was also honored to present this feature to the whole company at our latest global meeting and despite its complexity, the solution was intuitive enough that other teams could understand it and challenge me with deep and relevant questions.
"Refer a Friend" program
SecuriThings puts great importance on hiring the best-fit talent and encourages all employees to contribute to the effort. We see all employees as SecuriThings ambassadors, as the people who can truly and authentically tell friends how it's like to work here. Research has shown, and our own experience supports, that new hires who come into a company through employee referrals are excellent contributors, stay with the company longer, and are more cost-effective recruits.
As part of our "Referral a Friend" program, each employee that brings a new employee to the company can choose a non-profit organization to donate their grant to.
After making the donation, there are a number of collaborations that we maintain with the associations, from short meetings to get to know them to the company's volunteering in those places.
Since the program launched SecuriThings has donated over hundred of thousands
shekels to the following organizations: